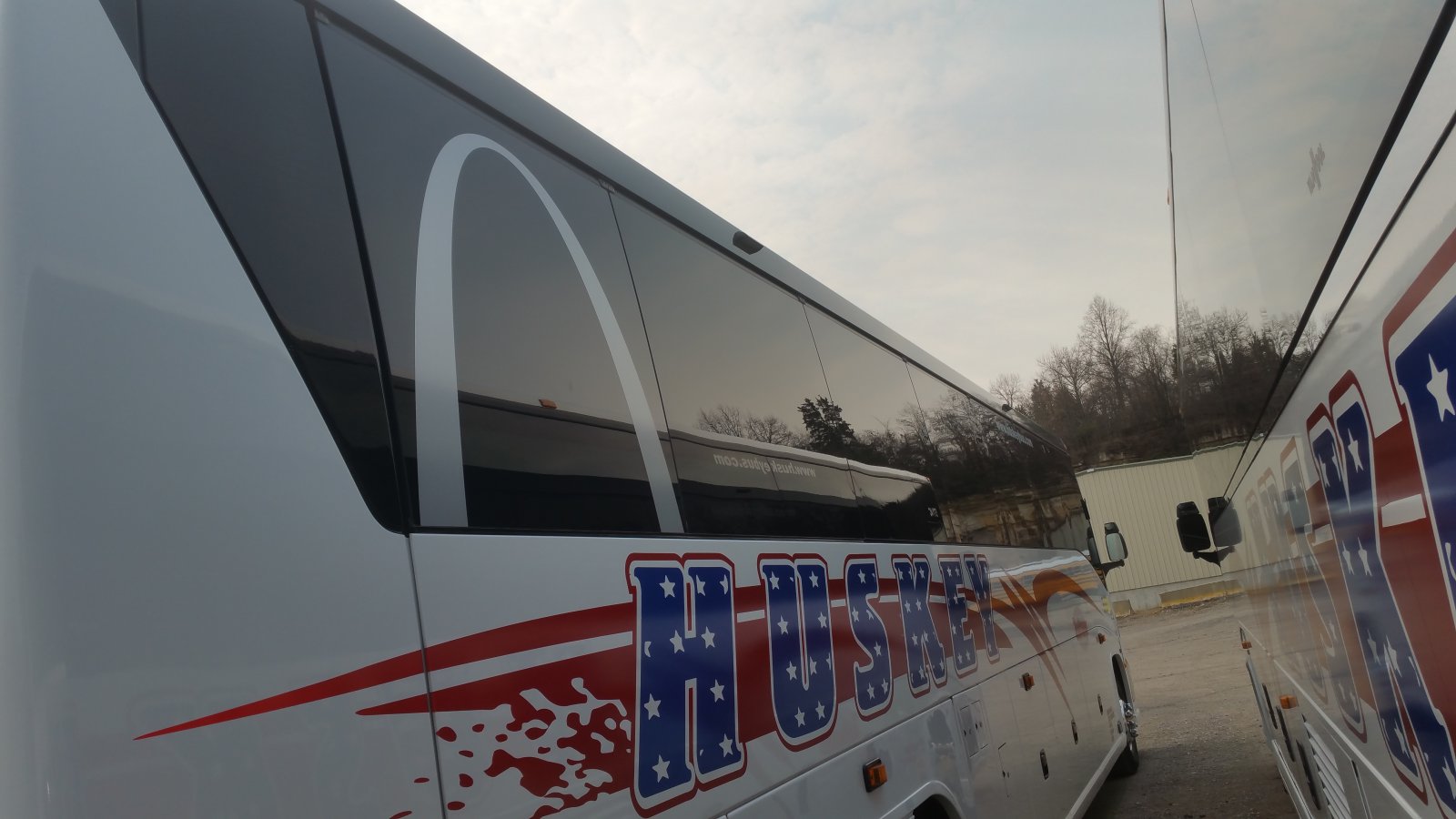 One of the main issues with outdoor advertising is the fact that your target audience has to drive past a traditional billboard to view your message. Vehicle wrap advertising allows your branding message to be seen by an audience all across the city since bus wraps are mobile billboards. Full bus wraps deliver your advertising to the areas where crowds are located rather than hoping your stationary billboard ad is seen by the right people. You can target commuters sitting in traffic, people leaving a concert or a baseball game or customers looking to spend money in shopping areas across the city.
What are the Benefits of Vehicle Wrap Advertising
Vehicle wraps turn heads by getting up close and personal with your target audience. Vehicle wrap advertising offers a number of benefits:
Branding with vehicle wraps can contain a number of key elements to reinforce your company branding. Our expert vehicle wrap installers ensure your business name, social media platforms, phone number and address deliver your branding message.
Targeted Audience Reach – The ability to target where your bus wrap is seen means you can easily reach your desired audience. Our graphic design team will work with you to design your desired message.  
Customization Options – Bus wraps can cover the entire vehicle or different areas such as the front or back. They can be designed for different vehicles if you want to use multiple messages for different sections of your audience. Vehicle wrap advertising can also be changed out on a regular basis to reflect a new sale.
An Eye-Catching Advertisement
Your bus wrap advertising message will catch the attention of consumers on the go when it appears on a wrapped vehicle. Vehicle wrap advertising has a creative impact that breaks through the clutter of traditional billboards and bus stop ads. Bus wraps are mobile billboards that go where your audience lives as well as where they work and shop. The ability to target your advertising in specific regions, most applicable for your campaign, allows you to reach the customer base you desire.
Vehicle Wrap Installers
Contact us to learn more about how our expert vehicle wrap installers can deliver your message to a targeted mobile audience.
Call Us for More Information at 314-872-3100
OR