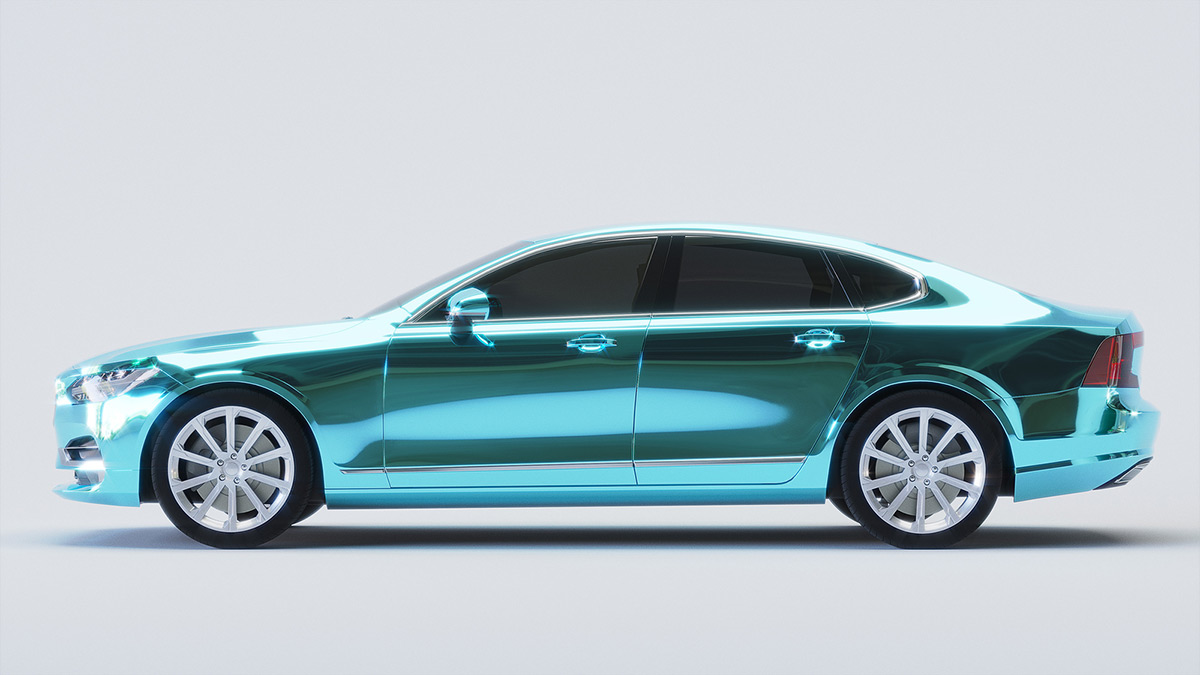 Matte Vs Chrome Car Wraps? What's Trending?
Vehicle wraps continue to grow in popularity and two of the most popular options are matte and chrome. Each option has advantages over the other choice.
Matte vinyl vehicle wraps do not give the traditional shiny look of a vehicle wrap. Instead, matte wrapping has a sleek and non-reflective appearance that gets attention because of the understated overall appearance of the vehicle.
On the other hand, chrome car wraps are shiny to the point that they are almost mirror-like thanks to their reflective appearance. A professional installation team can make the finish of chrome car wraps look almost exactly like real chrome.
The care of both types of vinyl wraps involve certain tasks to keep them in their best condition:
Matte vinyl vehicle wraps need to be cleaned about twice a month to get rid of dirt or dust or road debris that can damage or stain the wrap. Hand washing is the best option since a car wash machine can damage the wrap.
Chrome wrapping is resistant to substances like oil and dirt but chrome car wraps can be damaged by scratches or cuts that are hard to remove.
While chrome car wraps look fantastic, matte vinyl vehicle wraps are a better option if the vehicle is going to be a primary mode of transportation and not a vehicle that is mostly used for display purposes.
Pros And Cons Of These Types of Vehicle Wraps
When it comes to these two vehicle wraps, each one has pros and cons to their use:
Pro – Matte vinyl vehicle wraps are the better choice when heading out on the road because any dirt or road debris is easy to wash off and does not damage the wrap
Con – Matte vinyl vehicle wraps are not as "high end" in their appearance and their appearance is subdued enough that some people only regard this vehicle wrap as a simple advertising method
Pro – Chrome car wraps give the appearance of luxury and provide a sleek appearance that makes the vehicle wrap look more expensive than its actual price
Con – Chrome car wraps can be damaged easily by scratches that appear in the vinyl since they are not able to easily be removed
Vinyl Vehicle Wraps For High-End Cars
Depending on the type of high-end cars having vinyl vehicle wraps placed on them, the cars can look even more expensive thanks to the vinyl vehicle wraps. They can give the cars a look that is expensive, sexy or professional and vinyl vehicle wraps can even make a car look brand new because vehicle wraps cover the old paint job on the car as well as any scratches or cuts in the existing finish of the car. Vinyl vehicle wraps for high-end cars can completely transform the look and feel of any type of vehicle on the market.
Contact us today to determine if matte vinyl vehicle wraps or chrome car wraps are the best options for your vehicle.
Call Us for More Information at 314-872-3100
OR