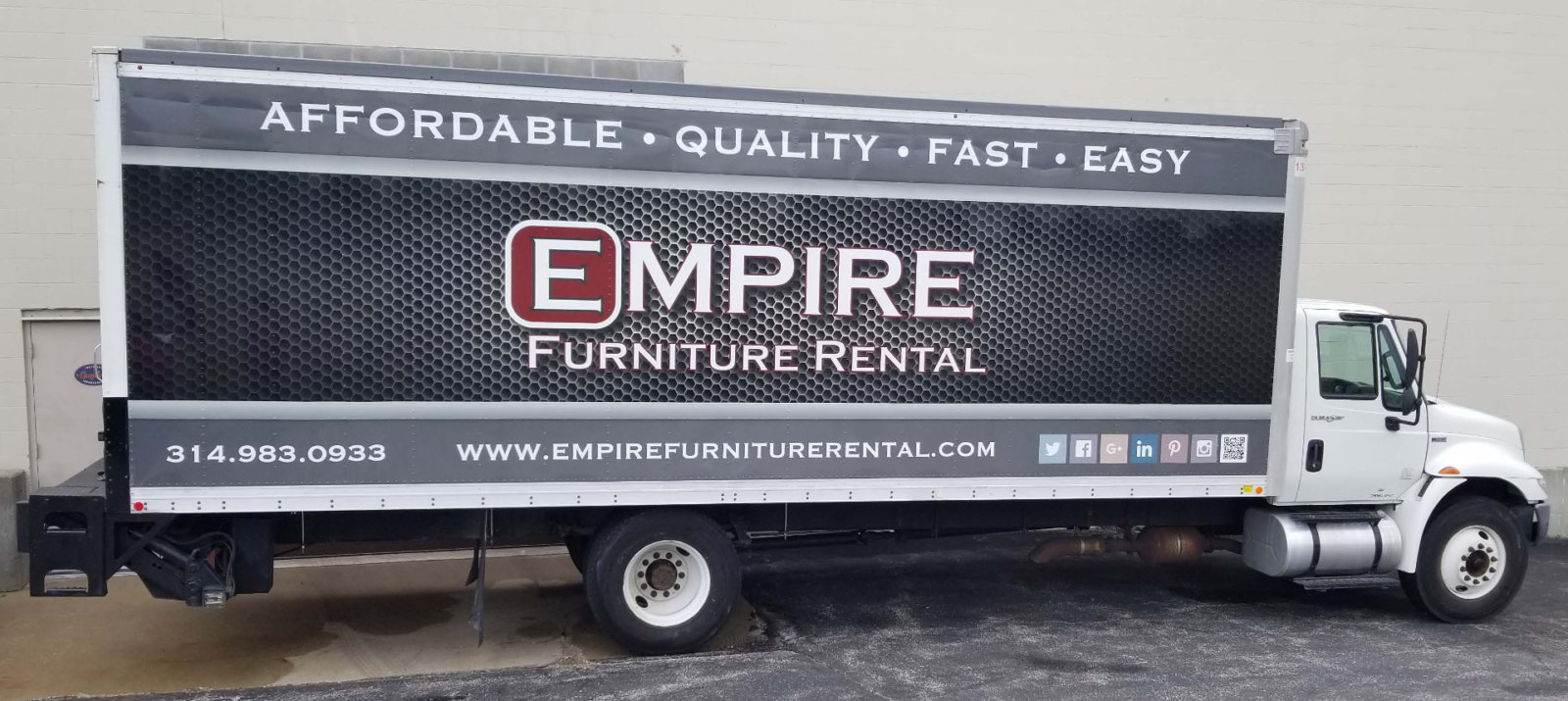 St. Louis Car Wraps Designed To Make Your Brand Stand Out
Businesses are always looking to expand their brand and become top of mind to consumers. St. Louis car wraps are designed to get the attention of customers viewing vehicle wraps while they are on the road. Drivers spend a lot of time in their cars looking at signs, billboards and other vehicles. Car wraps make your brand stand out from the billboards and bus ads competing for the attention of drivers. Expert vehicle wrap installation services design and place car wraps on vehicles of any size or shape. St. Louis car wraps market your services and brand your business by showing potential customers your company name, logo and other important information that makes you top of mind to consumers. Learn more about vehicle graphics and fleet wraps installation.
Vehicle Wraps Reinforce Brand Identity
Vehicle wraps reinforce your company brand identity in multiple ways:
Vehicle wraps create a level of consistency among your fleet of vehicles. The vehicle wrap installation process ensures each vehicle features the same info such as the company name, logo and tagline as well as uniform fonts and colors that brand your business.
Drivers have a limited amount of time to view your message. St. Louis car wraps require information that is concise while still communicating your message to others and generating brand recall. Make sure the font size can be read from a distance so drivers can view your logo, product info and call to action.
Less is more when designing a vehicle wrap. Keep the services you are known for front and center with graphics that match your brand identity while capturing the attention of customers so they remember you.
Get your vehicle wrap installation quote today.
Professional Vehicle Wrap Installation
Professional vehicle wrap installation takes the entire vehicle into account when designing a St. Louis car wrap. Vehicle wraps are designed so important information is not obscured to consumers or cut off by a side mirror or a door handle. Our expert design and installation team works with you so the colors and font used in the design match your brand identity and prompt consumers to recall your company name and services when they spot the car wrap from a distance or when they are viewing it up close in traffic. Vehicle wraps make your brand stand out whether the fleet vehicle is on the highway or it is parked in front of your business.
Get ready to stand out from the crowd when you contact our team about branding your company with St. Louis car wraps.
Call Us for More Information at 314-872-3100
OR