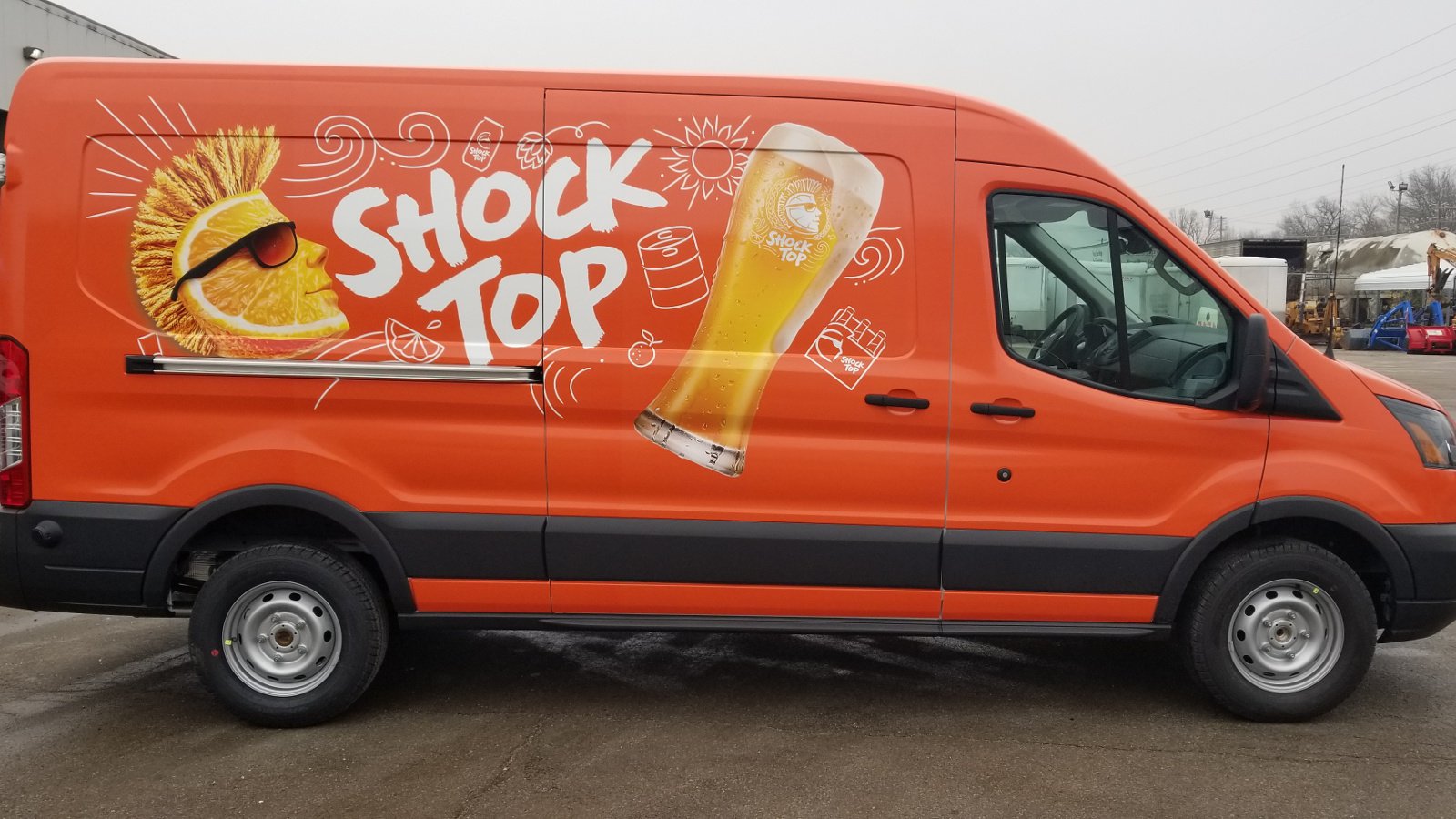 Branding your business helps you become top of mind when customers are looking to use your products and services. A brand creates an image in the minds of customers regarding the benefits and qualities of a business. Fleet wraps and graphics are a critical part of the branding process. A full or partial fleet graphic can deliver thousands of impressions per day. Each time your fleet is on the road, whether it is one automobile or multiple vehicles, you are sharing your brand identity with existing and future customers. Since bringing attention to your brand is critical using fleet wraps, you need to trust your fleet graphics installation to an experienced team of wrap installers.
Fleet Graphics & Wraps Statistics
Are you not sure just how critical fleet wraps are for successful branding? Check out these statistics!
Vehicle advertising on an individual vehicle can generate between 30,000-70,0000 vehicle impressions on a daily basis
In the past week, 96% of Americans have been either a driver or a passenger in a vehicle which means there are many eyes on the road looking at fleet graphics
With that many Americans in a vehicle each week, your fleet wraps will reach an audience consisting of all ages and genders as well as a wide range of incomes and backgrounds
You can send your vehicle to multiple areas of the city each day in order to expose your brand to different audiences
Fleet vehicle advertising can boost the name recognition of a business 15 times greater than other forms of advertising
We offer a large variety of large format printing that also includes fleet wraps, banner graphics, signage, retail graphics, experiential graphics and more. Contact us for more information.
Professional Wrap Installers
Professional wrap installers, like the experienced team at Installed Graphics, make sure your fleet graphics stand out on the road. Whether you want a full wrap, or simply desire a partial wrap, fleet graphics enhance your company vehicles by turning them into a 24/7 branding and advertising tool. We will expertly install your fleet graphics to ensure consistency and accuracy with your overall branding message. Take advantage of the advertising method you drive on a daily basis by letting our team of wrap installers update the look of your vehicles with professionally designed and installed fleet wraps.
If you need more information about branding your business with fleet wraps and graphics, give us a call at 314-872-3100.
Call Us for More Information at 314-872-3100
OR