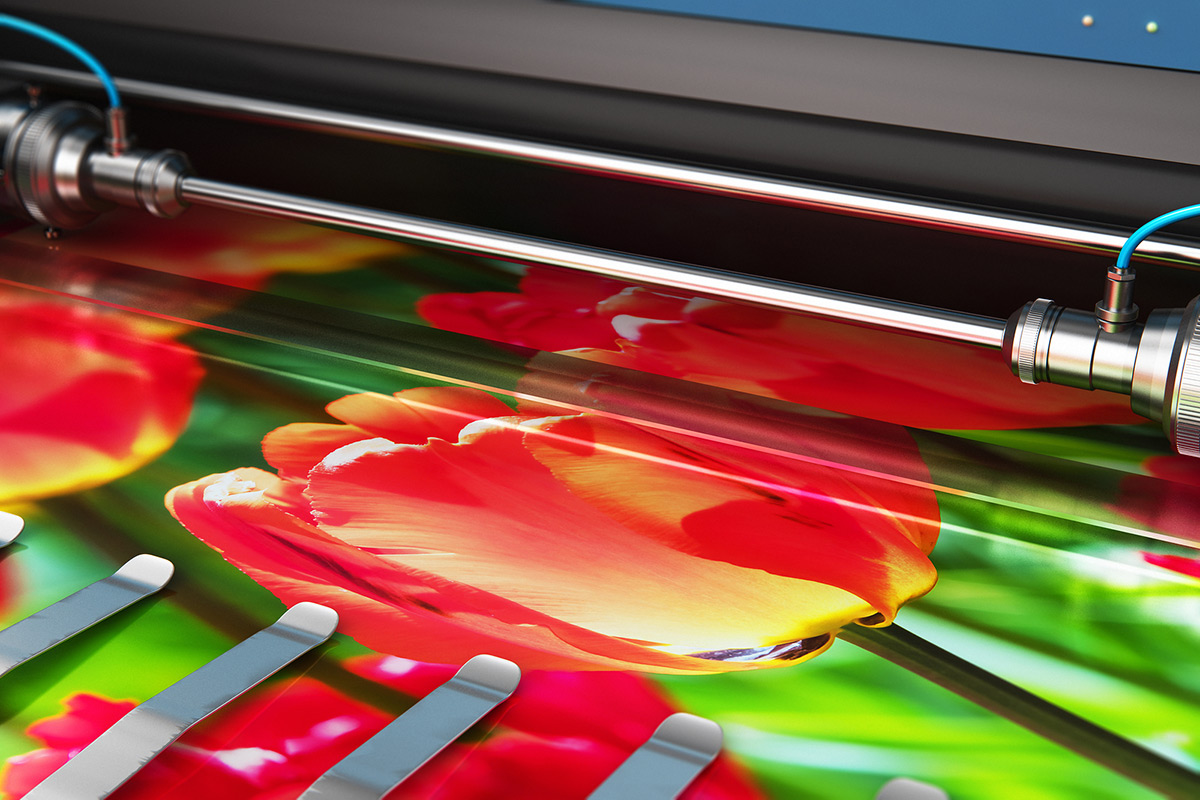 What Are The Latest Large Format Printing Trends?
Due to the downward trend in the popularity of magazines and newspapers, the printing industry has seen a decrease in the demand for these services. On the other hand, wide format printing has grown in popularity and this printing method includes a wide variety of services including corporate wall lettering, advertising banners, and graphics on the sides of buildings such as the image of the Stanley Cup on the outside of the Enterprise Center. Large format printing trends, such as wide-format printing, are in huge demand. In fact, the demand for this printing trend was recently spotlighted in an article in the St. Louis Business Journal. According to the article, wide format printing is up 58% this year and it is expected to grow an average of 9.4% over the next two years.
Wide Format Printing Market Trends
Wide format printing market trends include:
New applications such as fabric-based signage and nonwoven wall graphics are rising in popularity. Soft signage is popular because it is lightweight and flexible. Printed fabric based media can be used for flags, banners, trade show graphics, and wall murals.
Customization is in demand as printers execute shorter print projects to meet client demands as well as transition smoothly between media rolls.
Mobile apps allow printers to remotely monitor print projects, as well as receive alerts, so their employees can multi-task and work on other projects.
Illuminated displays are bright and eye-catching advertisements that are also cost-effective. The LED technology, combined with print media advancements, make this a very popular advertising choice.
Advancements in printing technology have resulted in faster turnaround times. Faster printers, with automated processes, have helped the print industry meet the growing demand for quicker turnaround times.
Installed Graphics Printing Services With Installation
Installed Graphics provides high-quality printing services for businesses of all sizes. In addition, our experienced installation team makes sure your printed graphics are installed and displayed in a manner that makes the maximum visual impact on consumers. The installation process is an important step because the installed graphics need to remain durable over time. When installing wide-format graphics outside, our printing services team makes sure the graphics can withstand any type of weather while remaining colorful and eye-catching at all times.
Put the latest large format printing trends to work for your business by contacting our experienced printing team today.
Call Us for More Information at 314-872-3100
OR