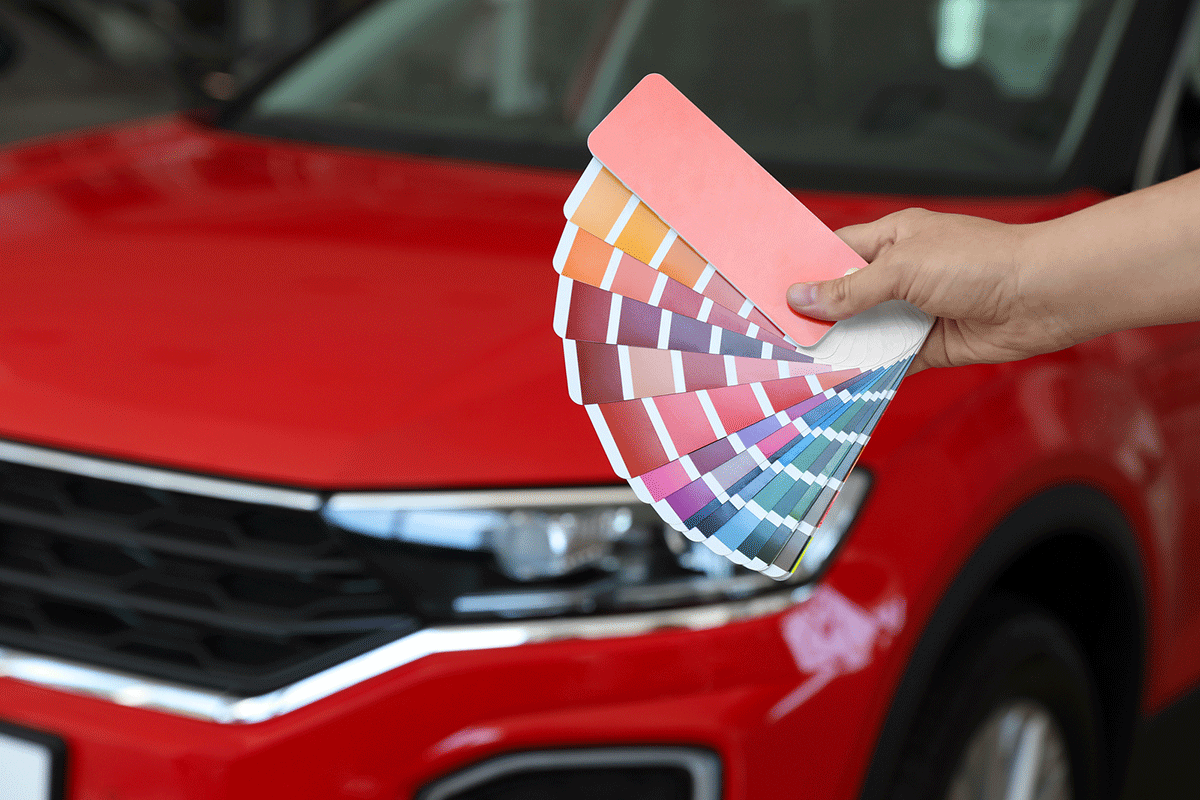 Why Is Color Contrast Important On Automotive Wraps?
Automotive wraps brand a business as other drivers on the road view the graphics on the vehicle wraps on a daily basis. When it comes to designing commercial vehicle wraps, colors play a big part in the design process and this includes taking color contrast into account. Design elements such as color contrast help to differentiate key information such as the name of the business or any contact info. However, combining such elements as red lettering on black vehicles can make the intended message hard to read instead of standing out against the color of the automotive wraps. High contrast colors enable a message to "jump out" at viewers and make a big impact. Colors that are too close to each other in their tone can make the marketing message hard to read or hard to process by other drivers.
Color Factors In Vehicle Wraps
It is vital to keep color factors in mind when designing vehicle wraps. Your design needs to consider how the two colors contrast with each other as the LR (light reflectance) of the colors sets the contrast.
Some of the top contrasting color combinations include:
White on Black
Black on White
Black on Yellow
Yellow on Black
Blue on White
The color of automotive wraps can create a feeling of trust as well as make a company seem bold and imaginative. Research has shown that up to 90% of snap judgments that are made about products are based on color alone (this statistic depends on the product). Plus, consumers make judgments based on what they "see" as appropriate colors for the brand.
In other words, color contrast plays a big part in the design of commercial vehicle wraps.
Commercial Vehicle Wraps Installation
The installation of commercial vehicle wraps gives a professional look to the fleet vehicles that have automotive wraps placed on them. Professional installation of vehicle wraps takes the entire vehicle into account to make sure the graphics do not have any air bubbles in them as well as making sure the message of the commercial wraps is not interrupted by door handles or side mirrors on the vehicle. Vehicle wraps are a big investment that need to be properly installed to maintain a professional look over the life of the vehicle.
Discover the best color contrast options for your fleet vehicles by contacting our design team today.
Call Us for More Information at 314-872-3100
OR